United Way of Western Connecticut Partnered with the Technology Repair Experts to Give Back to the Stamford Community

STAMFORD, Conn. (May 25, 2021) — Employees at the Stamford branch of uBreakiFix recently took a break from their usual tech repair duties to spend part of the day creating literacy kits to benefit local preschoolers. United Way of Western Connecticut partnered with the company to coordinate this activity, which benefits low-income Stamford children, many of whom have limited access to books and other materials that foster early literacy in the home. This project, along with the company's Silver Level United Way of Western Connecticut sponsorship, demonstrates uBreakiFix's commitment to giving back to the Stamford community.
 
The 50 kits they created include an age-appropriate book and craft supplies, such as watercolor paint, colored markers, and construction paper. The kits were distributed to children who attend Childcare Learning Centers (CLC), an accredited preschool in Stamford that serves primarily low-income families. More than 75% of the children at CLC qualify for free or reduced-price lunch.
 
"At uBreakiFix, our work is defined by helping people," said Chris Laraia, owner of the Stamford store and three others in Fairfield County. "We put the needs of the youth in our community first and are always looking for new ways to reach and support local children and families. There's little difference between necessary repairs to devices so children can get back in the classroom--or play!--and helping youth literacy programs. At the end of the day, we do everything we can to make sure our community is supported in every way they need to learn and grow."
 
"The children are thrilled to get these kits," said Isabel Almeida, President of United Way of Western Connecticut. "We're happy to partner with a company like uBreakiFix to make a difference in the lives of low-income children in Stamford. Creating literacy kits is a great way that employees can get involved in a meaningful community service project without ever leaving their workplace."
 
For more information workplace volunteer activities created by United Way, and United Way sponsorships, contact Stacy Schulman at 203-826-8479.

ABOUT uBreakiFix
uBreakiFix offers repair service on anything with a power button, from smartphones and tablets to computers and drones, hoverboards, and game consoles. Steve Gardner and Chris Laraia own four stores in Fairfield County, in Stamford, Darien, Norwalk, and a newly opened location in Shelton.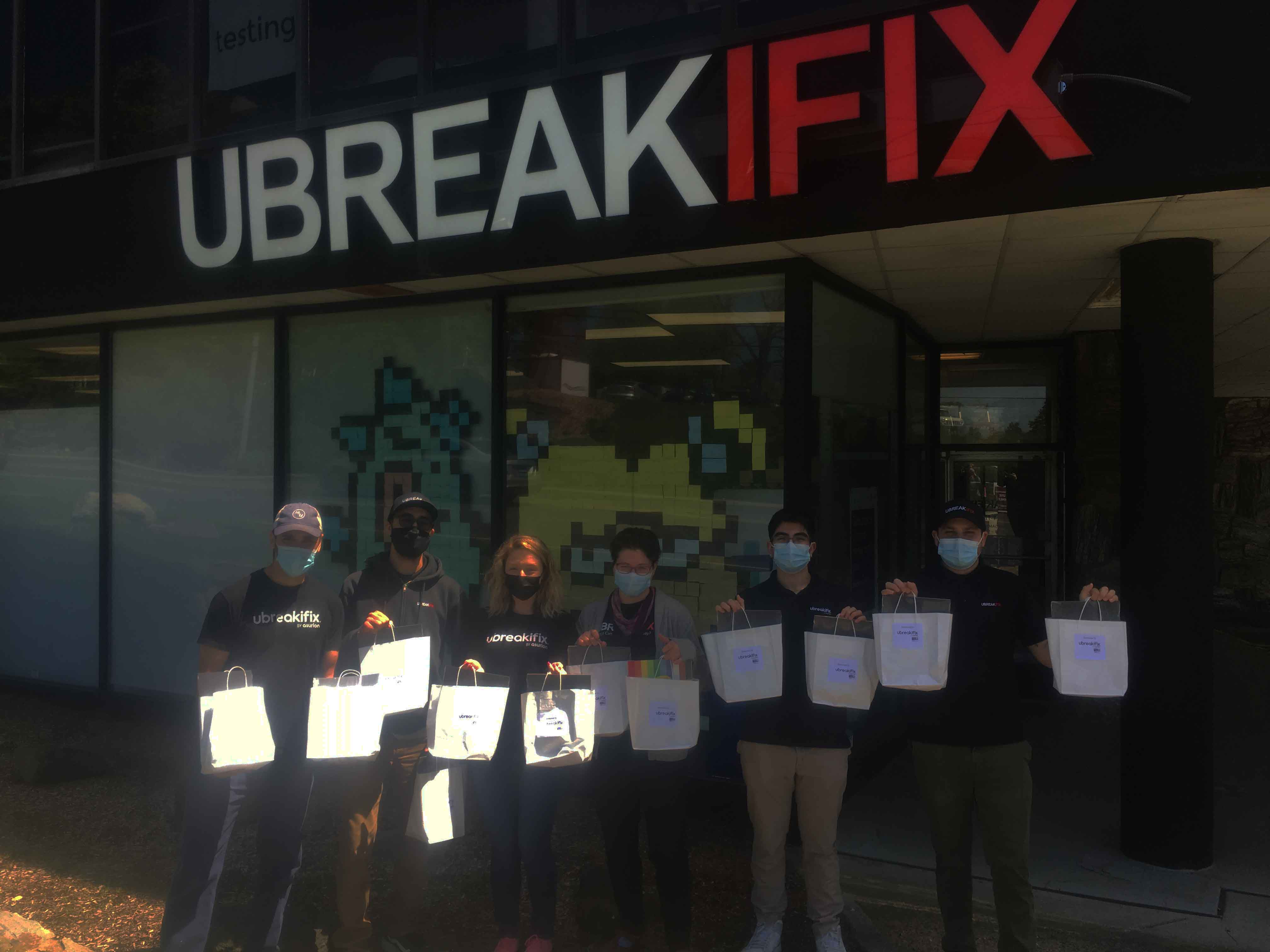 uBreakiFix employees had fun making a difference by creating literacy kits for Stamford's low-income preschoolers. By partnering with United Way of Western Connecticut, the employees were able to do something meaningful for the community without ever leaving their workplace. The kits were given to children who attend Childcare Learning Centers.