For more than 30 years, United Way of Western Connecticut has worked to support students from ALICE® (Asset Limited, Income Constrained, Employed) households in Danbury and Greater New Milford by providing them with the tools they need for a successful school year. This year alone, our donors and volunteers were able to exceed our goals and assemble 330 backpacks in Danbury and another 260 in New Milford filled with notebooks, folders, stationery, and other essential supplies for distribution amongst local schools and community members.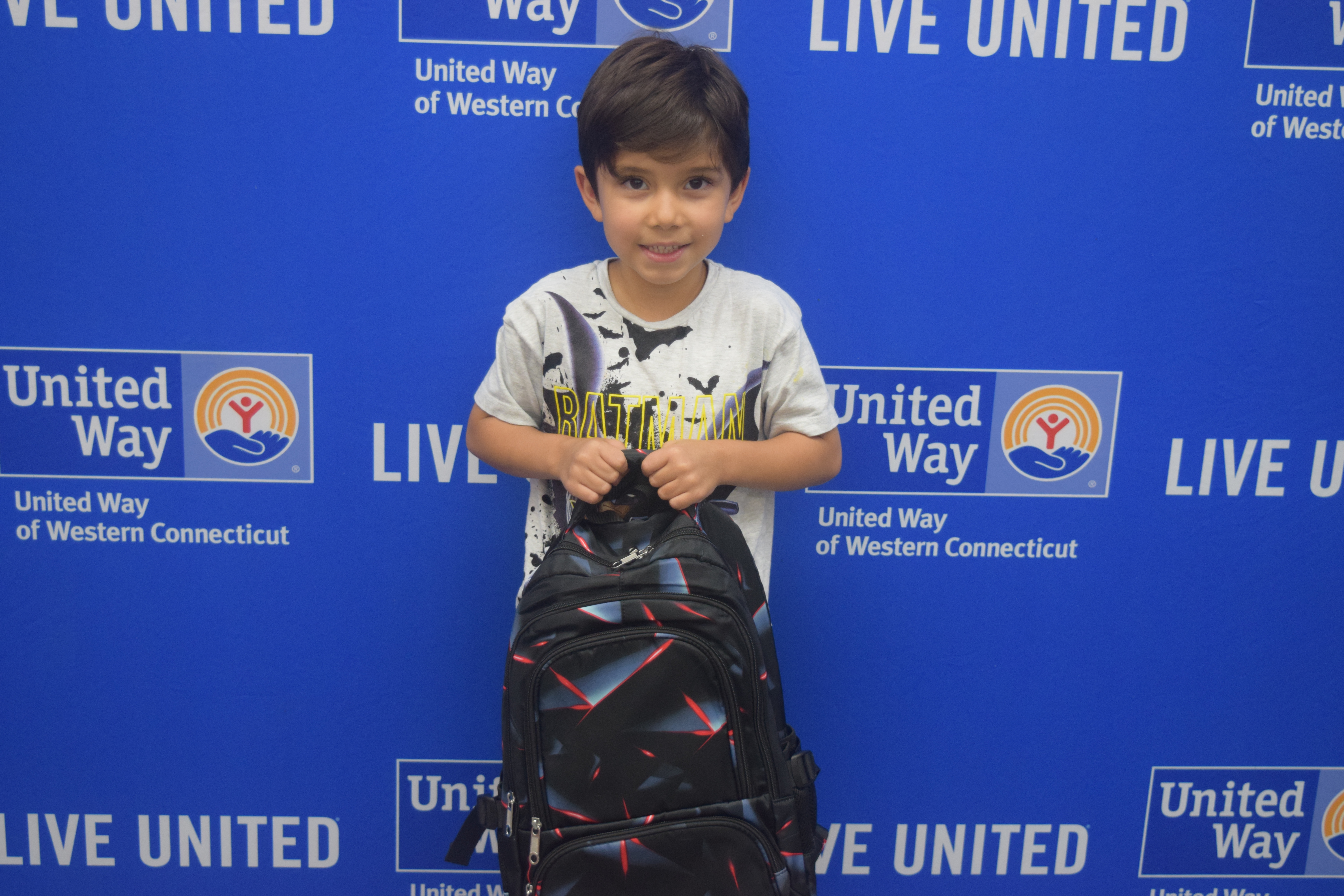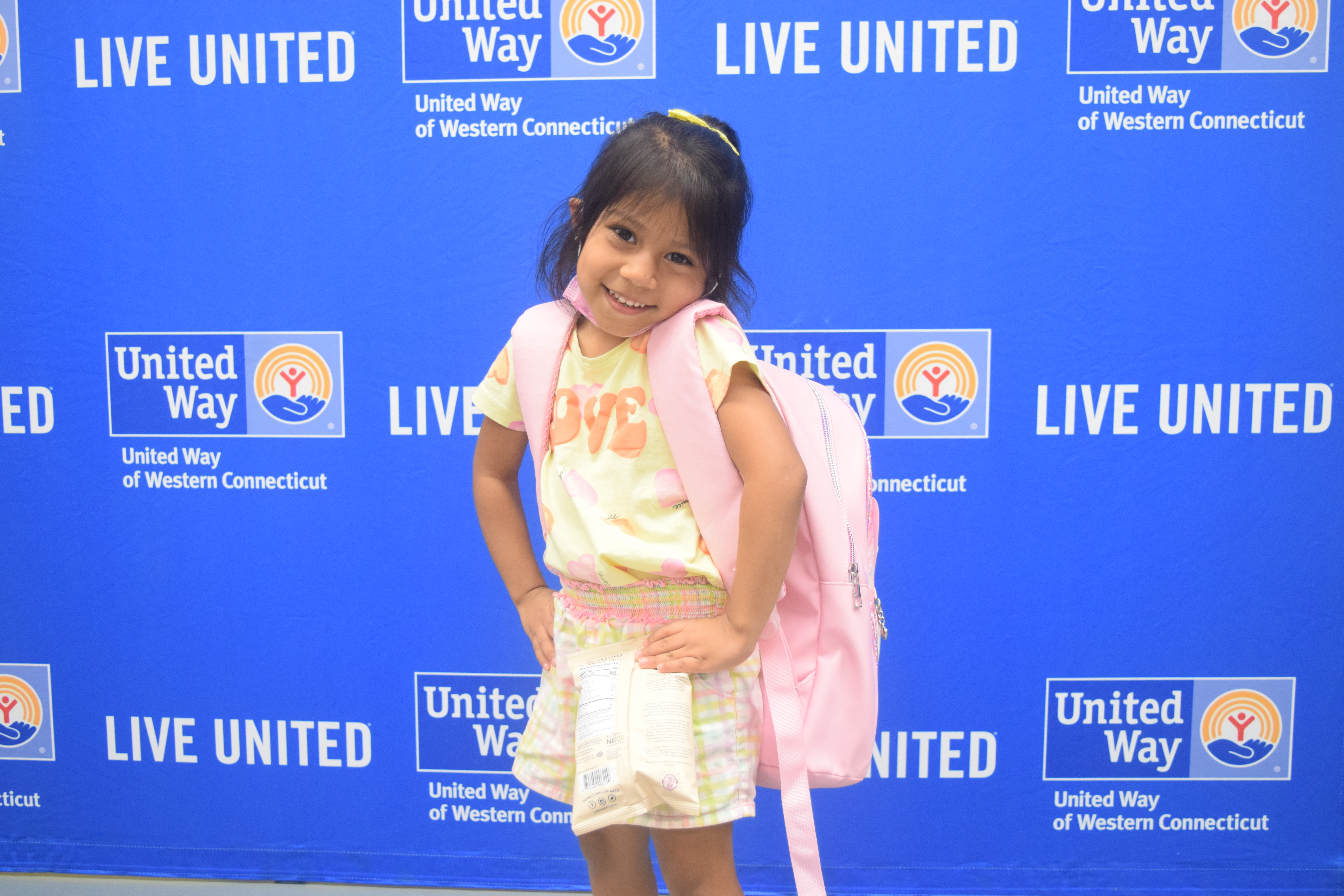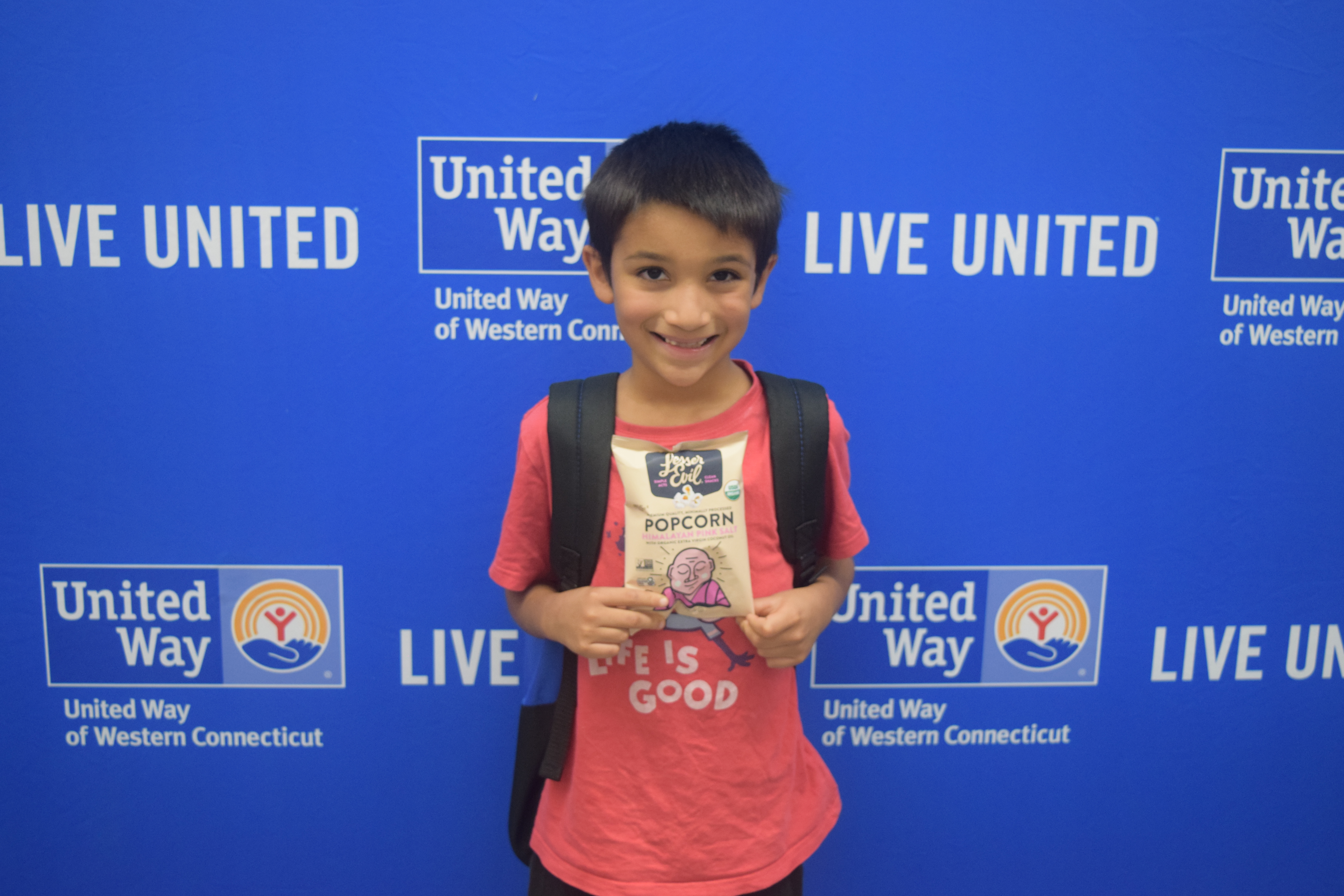 Students in Danbury pose at our annual Back-to-School Drive where they picked out backpacks of their choice filled with school supplies.
In Danbury, we partnered with Danbury Fair Mall where 20 volunteers joined us over the course of two days to assemble materials. We headed over to King Street Primary School where parents were invited to bring their students to select a backpack of their choice along with bags of popcorn donated by LesserEvil Snacks.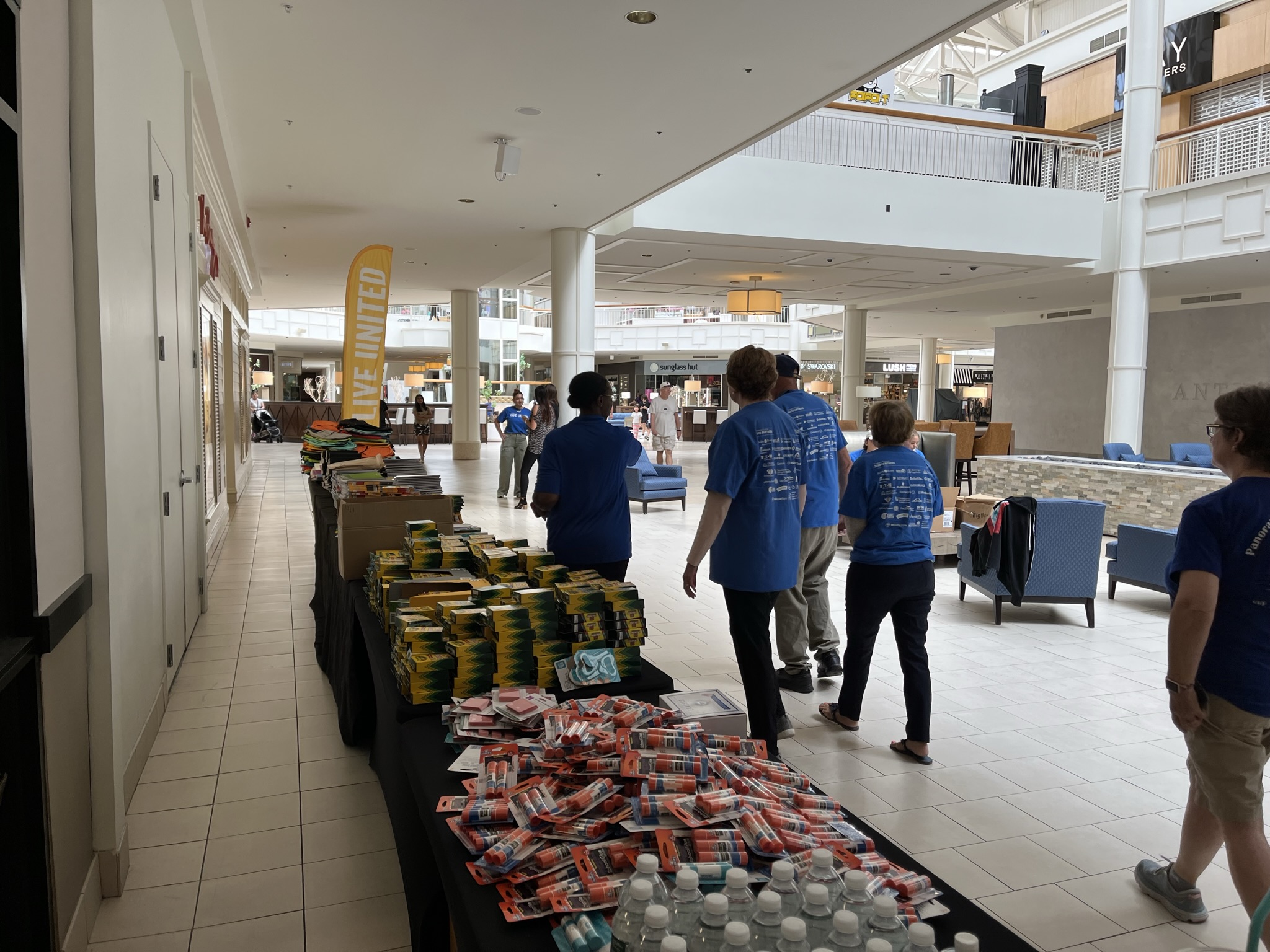 Our United Way volunteers worked with our team to assemble 330 backpacks in Danbury ahead of the Back-to-School Drive in August.
In New Milford, volunteers gathered for a community event where families lined up for a drive-up distribution of cinch bags the color of our signature United Way navy and baby-blue.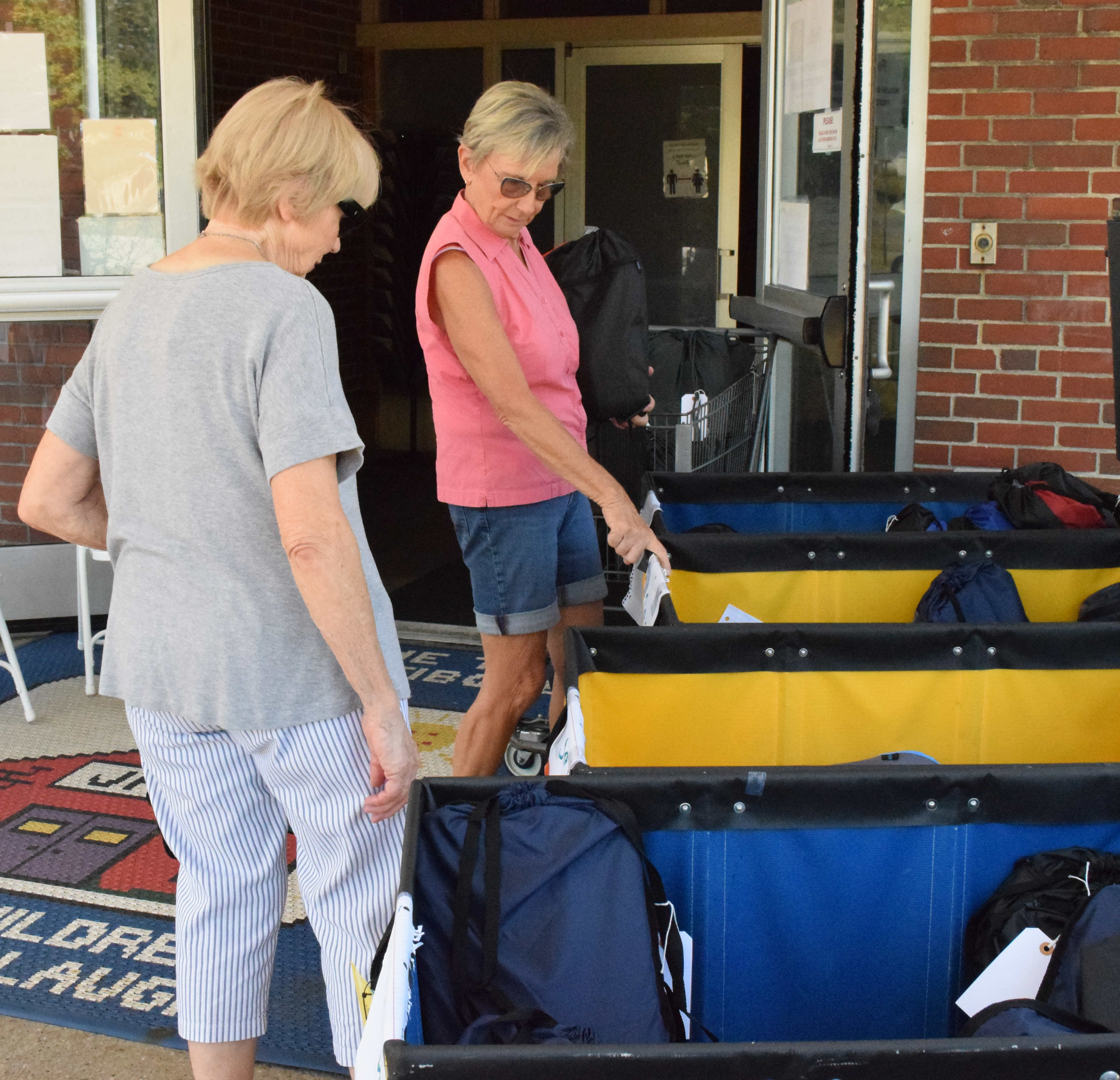 Volunteers in Greater New Milford prepare for students and their parents to drive up and collect their backpacks.
Our team members attended both events with a goal to spread useful information on other programs available to ALICE households. With the school year comes expenses many parents in our region find difficult to cover. Our community impact team spent the afternoon sharing information about Healthy Savings which puts $10 in your pocket each week to spend on fresh produce, the ALICE Enrichment Fund which covers the costs of extracurricular activities for school-age children, and the many other programs we offer to our community.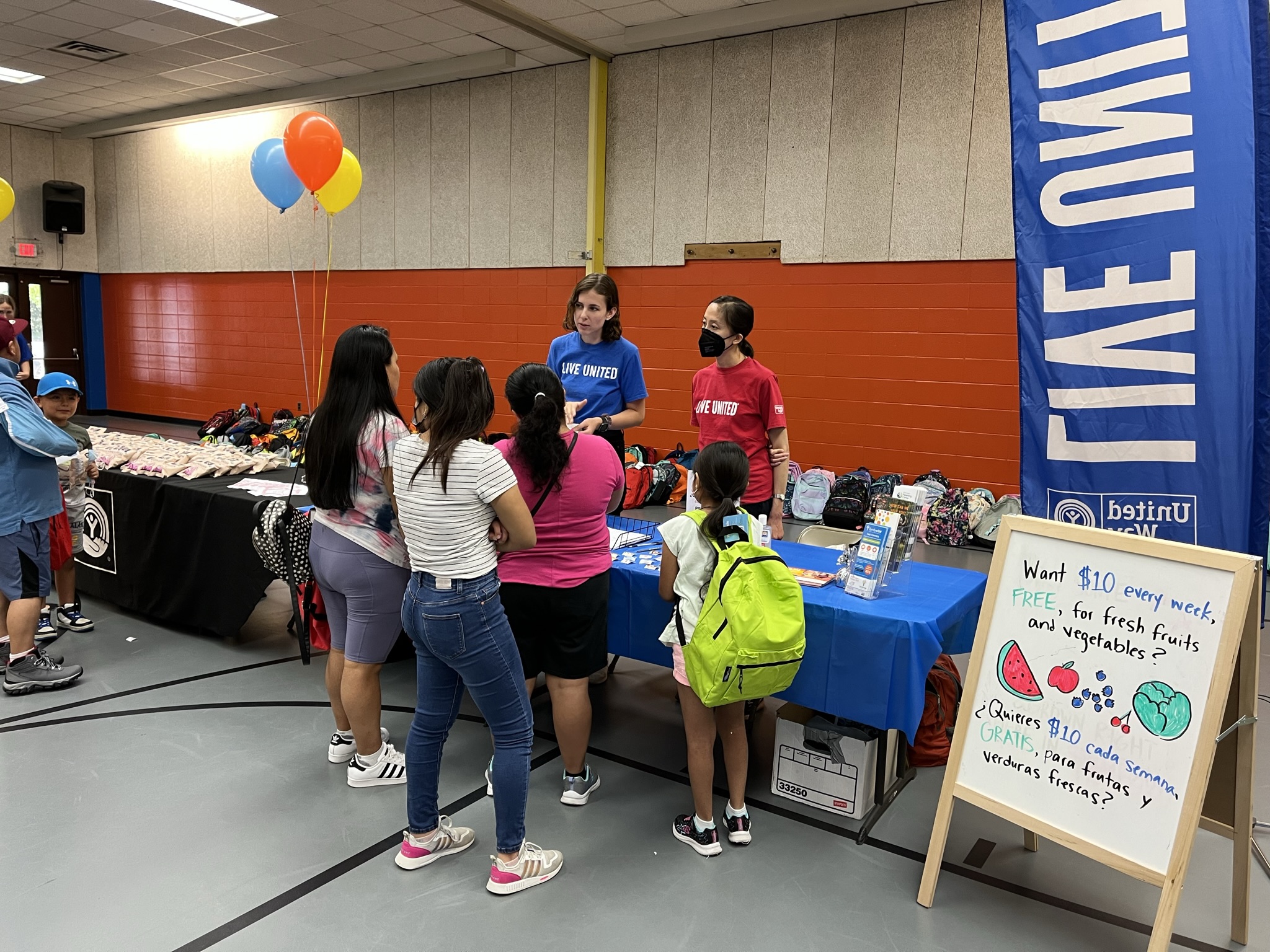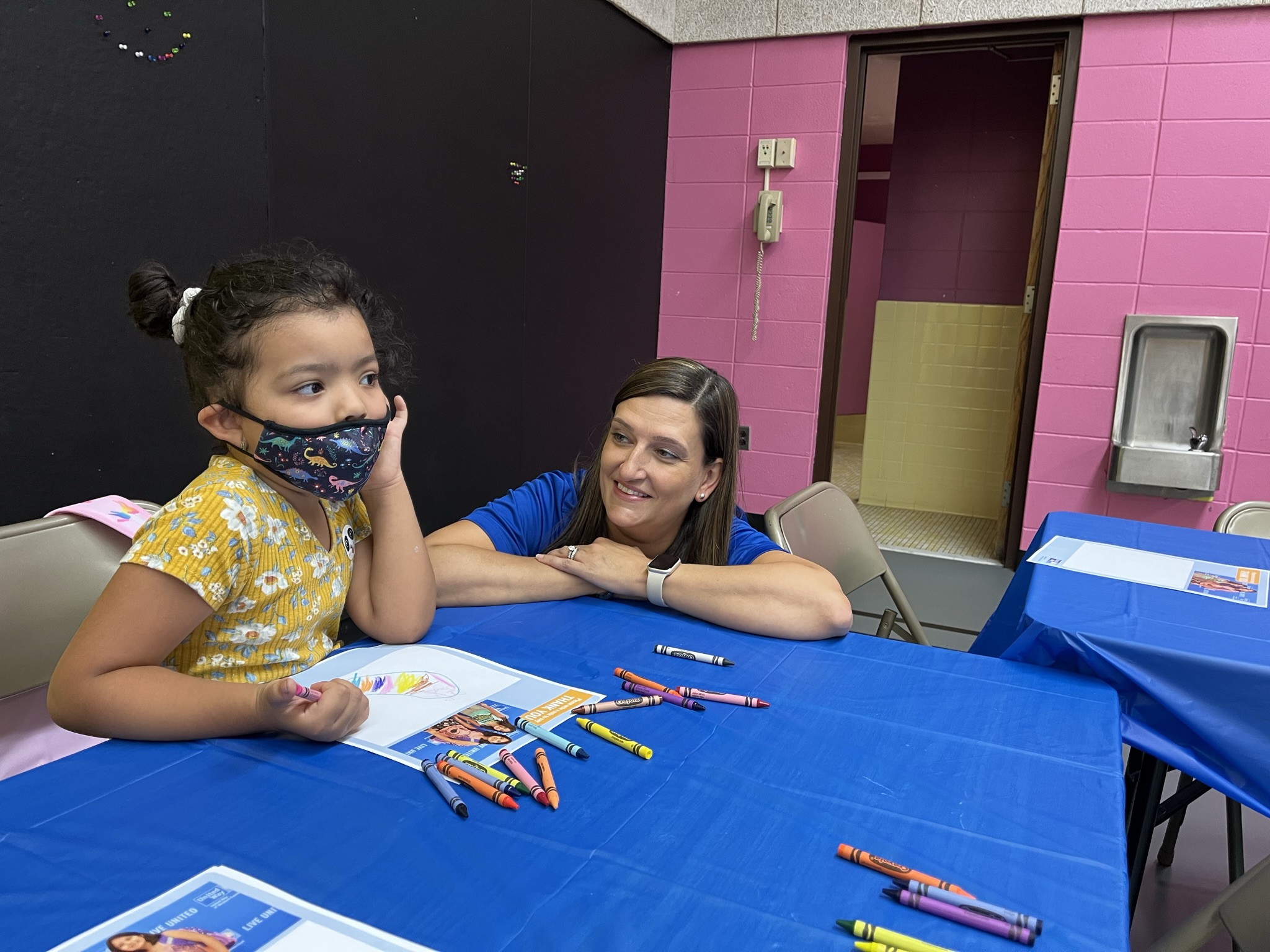 Our team spoke with families and connected them with the many resources and programs we offer at United Way of Western Connecticut.
Each year, our Back-to-School Program gives us another opportunity to connect with the people we serve while providing them with a space to access resources that have the power to take an extra added weight off their shoulders. This is only  possible thanks to our generous donors and volunteers who believe in the work we do and continue to fuel our mission. 
We would like to extend a special thank you to the George A. & Grace L. Long Foundation, Bank of America, N.A., Co-Trustee for their support.