Having a disability — whether apparent or non-apparent, physical or cognitive — can be a substantial barrier to financial stability. 
The latest ALICE in Focus: Financial Hardship Among People with Disabilities Report dives in to the impacts that traditional economic measures have on the 12% of people in Connecticut (403,194) who have a cognitive, hearing, vision, or ambulatory disability, or one that makes self-care or independent living difficult.
The reality is that nearly half (48%) of all people with disabilities in Connecticut lived in a household with income below the ALICE Threshold of Financial Survival in 2019.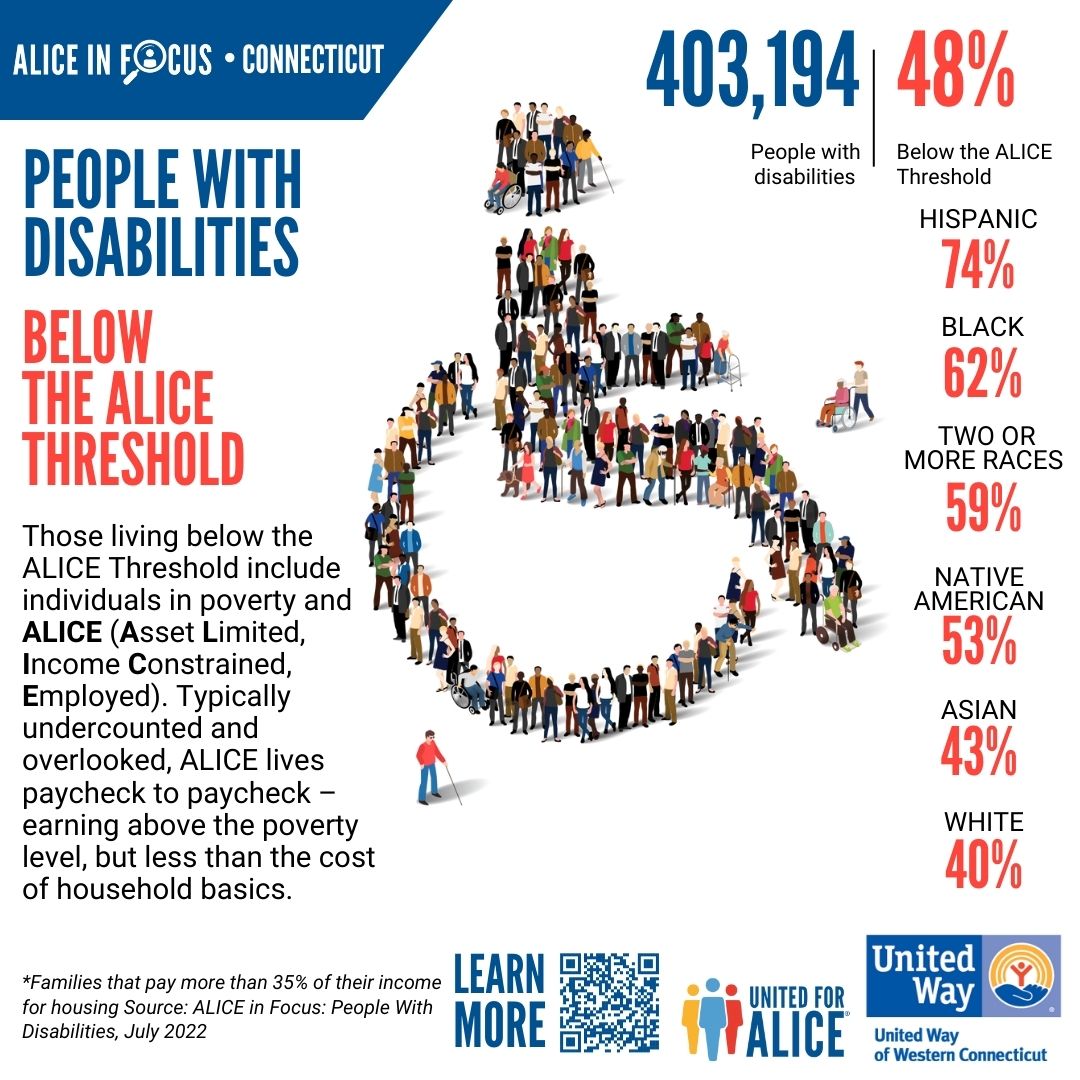 According to the Federal Poverty Level (FPL), 16% of people with disabilities in Connecticut (64,110) lived in poverty in 2019. However, United For ALICE data shows that another 32% (128,896) — twice as many — were also experiencing financial hardship, in households that earned above the FPL but not enough to afford the basics in the communities where they lived. 
This includes the demographic we refer to as ALICE: Asset Limited, Income Constrained, Employed. ALICE households do not earn enough to afford housing, child care, food, transportation, health care, a smartphone plan, and taxes — the basics needed to live and work in the modern economy.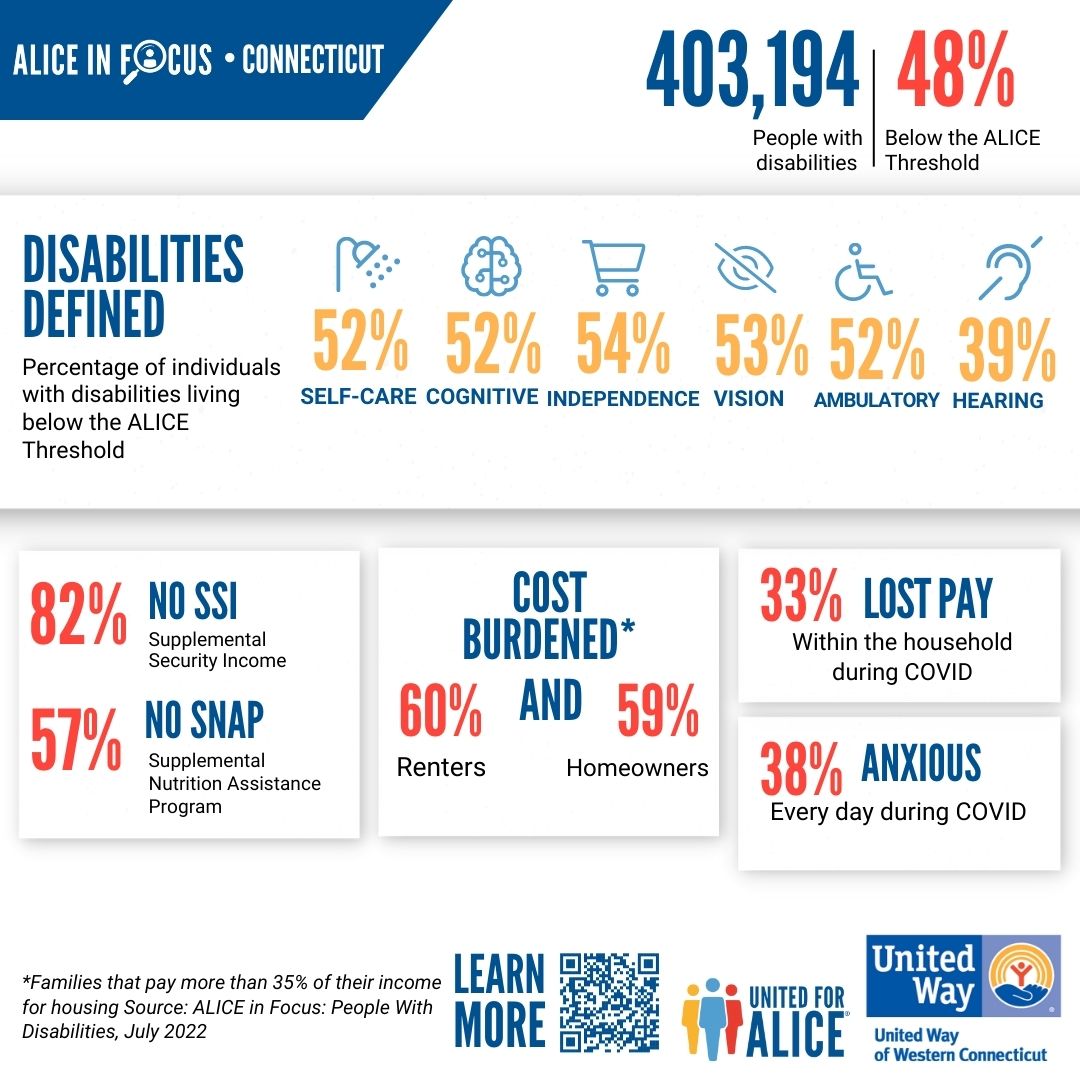 This new Brief shows that there are people with disabilities below the ALICE Threshold of all ages, races/ethnicities, and education levels, in a variety of living arrangements and employment situations. At United Way of Western Connecticut, our programs, partnerships, and grant making, focus on ensuring equitable solutions to issues of health, education, and financial stability for those living below the ALICE Threshold. We have made great strides, but there is more work to be done. We look forward to sharing this data with you and continuing to shine a spotlight on ALICE families and individuals throughout Connecticut.
To read the full report, click here.