United Way of Western Connecticut is pleased to announce this month's Hometown Hero! Meet Estela Camacho, a local leader from Danbury, Connecticut who has been nominated for her work with the Danbury Family Resource Center.   
Estela has been nominated for making a difference in the lives of the families and students she serves through her current role. Despite the pandemic, Estela made programs being offered to people in her area accessible through a seamless transition to virtual and bilingual services. While much of her work focuses on childhood education, she has also worked to provide nutrition classes through the University of Connecticut's College of Agriculture, "CHARLAS" (Chats for Spanish Speaking Families), and English as a Second Language classes in collaboration with WERACE (Western Connecticut Regional Adult and Continuing Education), among other opportunities. 
Many of Estela's endeavors align with United Way of Western Connecticut's missions including her focus on childhood enrichment. Her team has worked to offer a summer enrichment program to Pre-K students in Danbury; preparing them with a strong foundation before entering Kindergarten.  
Mini Santosh, who submitted this nomination, described her saying "Estela is an asset to our community." She continued noting her ability to bring their community together through a difficult time while building a camaraderie and maintaining an eagerness that has not gone unnoticed.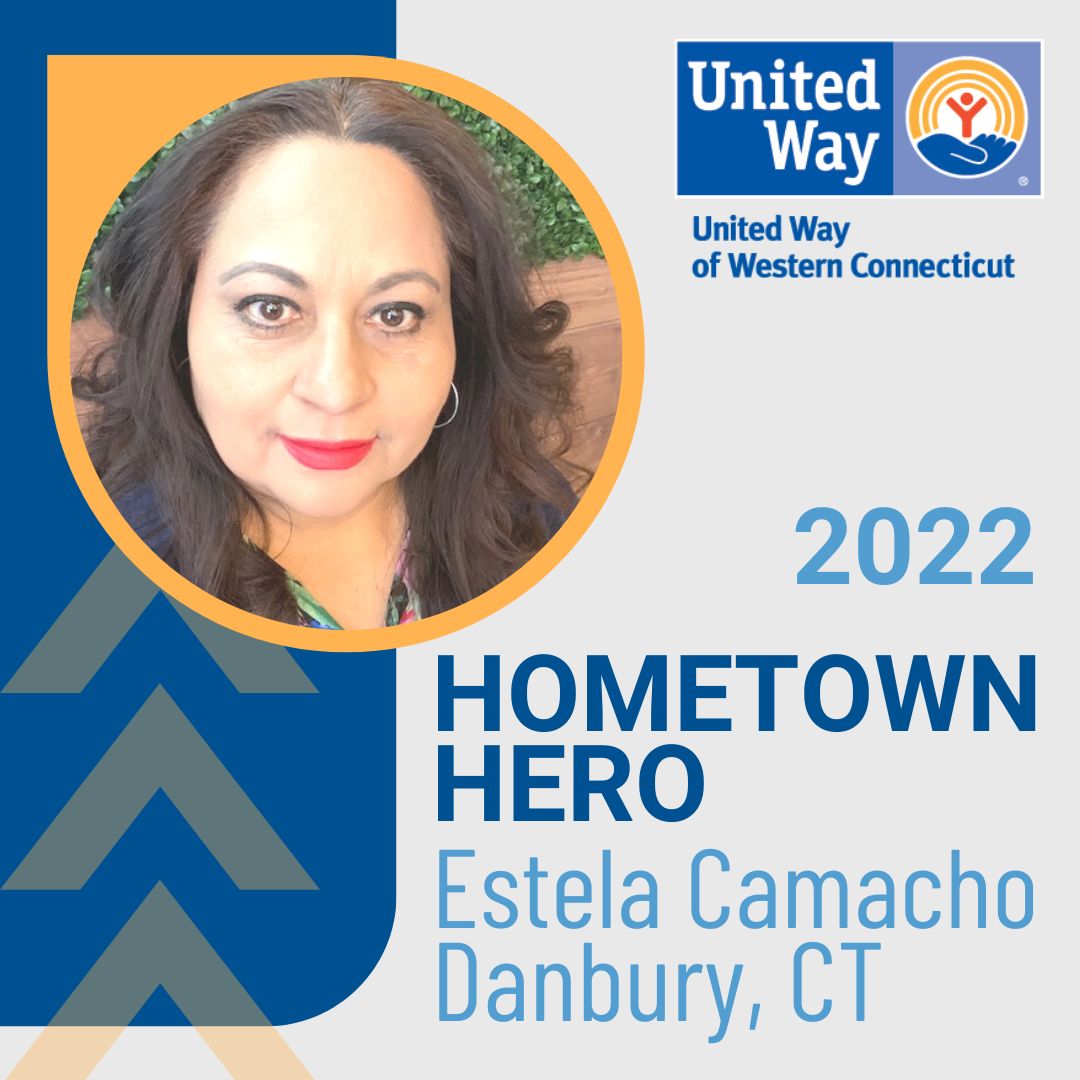 Congratulations, Estela! Your dedication to making a positive difference in your community is what makes you a Hometown Hero.   
Do you know someone in your community who has made an impact? Recognize the unsung heroes who make a difference in your town or city by nominating them to be a Hometown hero. To fill out the form, click here.