United Way of Western Connecticut is pleased to announce this month's Hometown Hero! Meet Alison Waller, a local leader from Stamford, Connecticut who has been nominated for her work with LiveGirl.    
Alison actively works to make a difference in the community she serves. As the Director of Career Readiness, she seeks solutions by connecting with local leaders to develop an innovative curriculum for the young women her organization serves.  
LiveGirl is a non-profit that works to prepare the next generation of female trailblazers with skills and connections; giving them the confidence they need to become leaders. Their mission aligns with United Way of Western Connecticut's efforts to provide quality programming that is affordable for students in our region. LiveGirl breaks barriers by eliminating the cost of their out-of-school activities, including a High School leadership program led by Alison called the "LiveGirl League" which gives young women the tools they need for academic and career success.  
Outside of the office, Alison volunteers with the Rowan Center as a Certified Sexual Assault Crisis Advocate and serves on the Steering Committee for the Connecticut Collective for Women and Girls.  
Sheri West, who nominated Alison, believes in her ability to create change. In her submission, she noted that Alison is "committed to developing the next generation of brave, diverse female leaders who can enact positive change make Stamford a better place to live."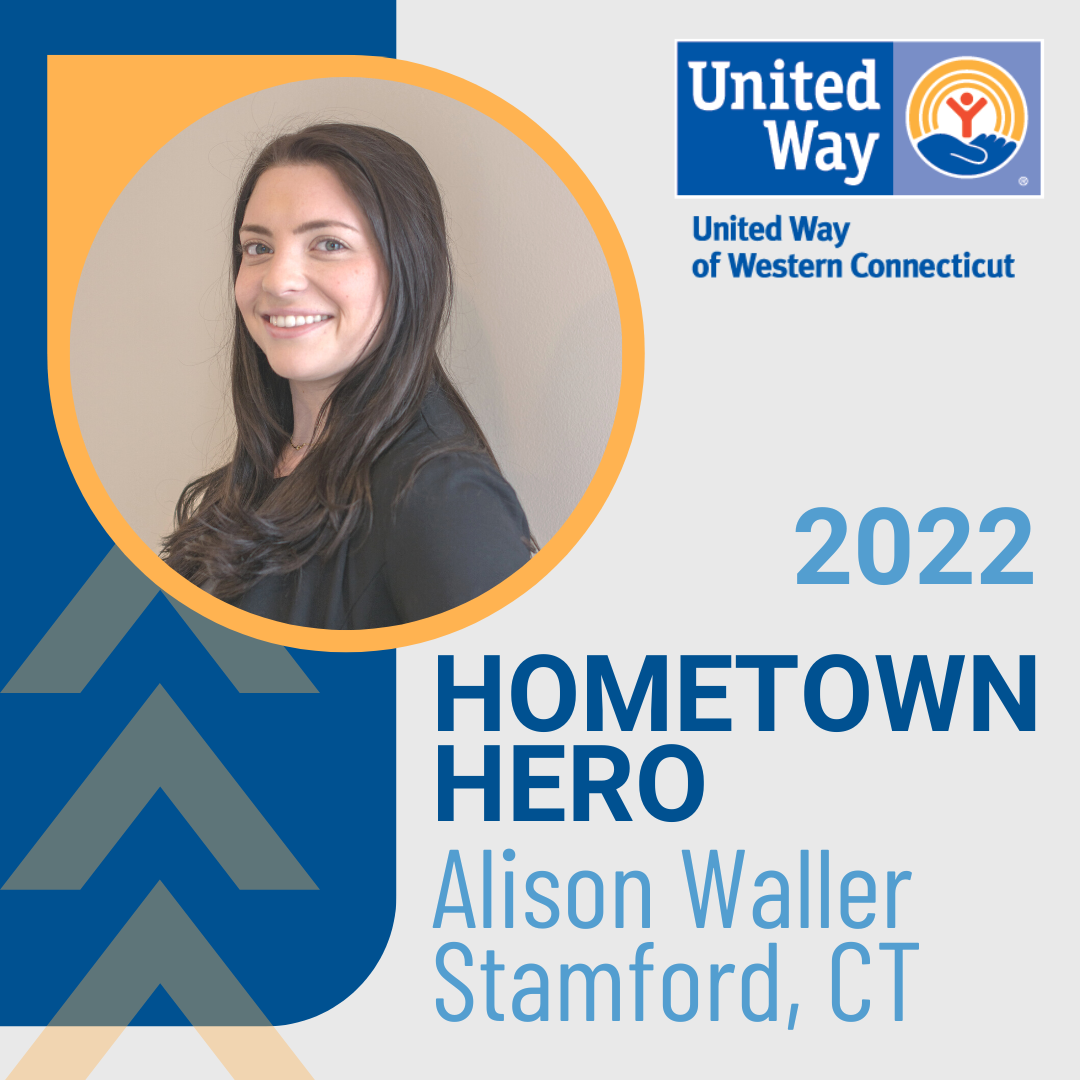 Congratulations, Alison! Your dedication to making a positive difference in your community is what makes you a Hometown Hero.    
Do you know someone in your community who has made an impact? Recognize the unsung heroes who make a difference in your town or city by nominating them to be a Hometown hero. To fill out the form, click here.