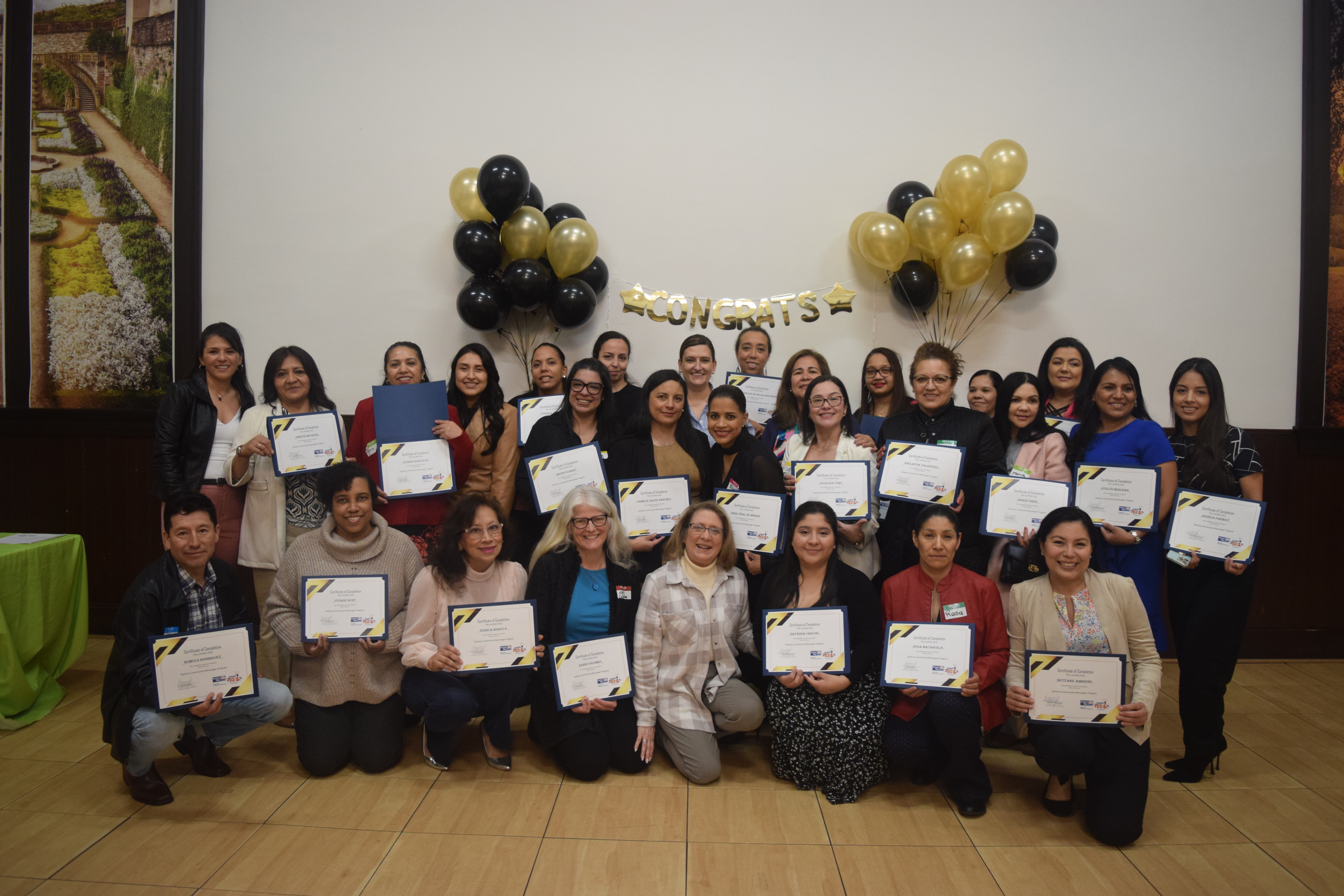 Five years ago, the Community Messengers program was introduced in Danbury to prepare "trained advocates who share important information within their neighborhoods." Last night our Cora's Kids team gathered to celebrate the completion of its seventh cohort, adding twenty-nine graduates to the growing network.
The program was introduced in our region by Danbury's Promise for Children. Since then, Cora's Kids has successfully trained more than one hundred people from all walks of life in multiple languages. Participants engage in a six-week course where each session provides valuable resources and information covering topics such as health, child care, and more. Upon completion, the newly certified Community Messengers are encouraged to share the resources they've received with people they know; from their next-door neighbors to fellow parents at their child's school. Each graduate is also prepared to embark on hosting a "community café" to cover important issues facing their community. 
Yesterday's ceremony was held at the Ecuadorian Civic Center in Danbury where graduates were joined by their families during an evening complete with dinner, speeches, and certificates. Words of encouragement and recognition were shared by Isabel Almeida, President of United Way of Western Connecticut, along with Elizabeth Quinonez, Early Child Care Initiative Director, and others. 
Interested in learning more about the Community Messenger program and other initiatives led by our Cora's Kids team? Click here.